---
The Flogometer challenge: can you craft a first page that compels me to turn to the next page? Caveat: Please keep in mind that this is entirely subjective.
Note: all the Flogometer posts are here.
What's a first page in publishingland? In a properly formatted novel manuscript (double-spaced, 1-inch margins, 12-point type, etc.) there should be about 16 or 17 lines on the first page (first pages of chapters/prologues start about 1/3 of the way down the page). Directions for submissions are below.
---

Lisa has sent a prologue and first chapter . The prologue opens this way:
Teen Found Dead

Worchester, N.Y. – The body of a 17 year old was found in a bedroom late Friday night along with a suicide note detailing the teens' struggle to live. Authorities would not say how the victim died, but Police Officer Mel Henderson described it as a "horrific, disturbing and unspeakable" scene. Police have not released any other information on the victim. Sources said the teen went to Lakeside High School and was a victim of the latest cyber bully craze.
The first chapter starts out with:
"Jen, you're not wearing that are you? Come on show some booty why don't you?" a familiar voice enters my room.

"I didn't even hear my bedroom door open, when did you get here?" I ask getting dressed. "I don't have the bod like you do, my butt looks like a truck compared to yours."

Looking at her skirt, I know it's true. It's always been true. Melinda's body is slender, she can wear anything; I'm stuck with being short and dumpy! "Besides, my parents would kill me if I went out of the house like that. How did you get in anyway? Why isn't my dad still giving you a lecture, didn't my mom insist that you go home and change?"

"Ha Ha, Tom and Laura aren't here, Mark let me in, for the record, my parents would kill me too, but what they don't know won't hurt them, right? Where is your Daddy tonight anyway? I need to chat with 'ol Tom." Mel's wicked grin covers her face, I know she finds my dad a hottie, I think it's sick.

"He's not my daddy, don't say it like that, it sounds so perverse!" I give her a gross look before rolling my eyes. "T-shirt and jeans is what I'm wearing, like it or not," I add.

"At least let me do your make up, you look like a freakin zombie. This is our first party being juniors, gotta impress. Everyone will be there, time for some new cliques, right?" Melinda makes her lips pucker and practices her model pose in the mirror. God I want to be her.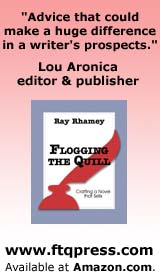 Yes on the prologue, no on the chapter
 The story the prologue promises, a crime story about a contemporary issue, got me to turn that page, although I found it a little irritating that it didn't let me know if the victim was a girl or boy. Was that intentional?
The chapter boils down to "info dump" or "throat-clearing" for me. Not a hint of suspense or tension that seemed connected with the story the prologue made me think was going to happen. The writing is a little too "on the nose" for me—while the dumpy teen/svelte friend scenario is common in teen stories and a bit of a cliché, it is a standard YA issue. But it needs to be portrayed in a fresh way. Here, the character's internal monologue just lays it out.
There are comma faults in the first chapter, and in the opening things that could be tightened (why would she say that she didn't hear the bedroom door open?). But the main issue, for this reader, is the lack of tension and the appearance of a storyline that relates to the prologue's promise.
Comments, please?
For what it's worth.
Ray
---

Submitting to the Flogometer:
Email the following in an attachment (.doc, .docx, or .rtf preferred):
your title
your 1st chapter or prologue plus 1st chapter
Please format with double spacing, 12-point font Times New Roman font, 1-inch margins.
Please include in your email permission to post it on FtQ.
And, optionally, permission to use it as an example in a book if that's okay.
If you're in a hurry, I've done "private floggings," $50 for a first chapter.
If you rewrite while you wait you turn, it's okay with me to update the submission.
© 2010 Ray Rhamey