---
How about another round of your helpful insight?
I've a couple of novels that have previously had agent representation and good reactions from editors, but no sale. So I plan to jump onto the Kindle bandwagon and publish them in that form for $1.99 to see if I can build an audience. They will be available in paperback, too.
But I have two titles I like for one of the novels. They're on the cover designs that follow the blurb -- which do you think would be best for this story?
---
It's 1958, a time of innocence—Jesse Carver is a terminally shy teen filled with self-doubt when he and his best friend score jobs as summer hands on a ranch in Texas hill country.

At the ranch, Jesse meets Lola Braun, the boss's daughter and a firecracker of a girl. His attraction is instant, but, he believes, doomed for failure. Then, on his second day at the ranch, a ranch hand is brutally murdered.

Life piles on—a jealous foreman torments Jesse to drive him off the ranch, and Lola's mother wants Jesse gone after she sees a spark growing between her daughter and one of the summer boys.

In this coming-of-age story laced with love and murder, Jesse and Lola struggle with death and passion in ways that transform him into a young man and launch her toward womanhood. Recommended for adults (particularly those who were teens in the '50s and '60s) and for young adult readers.
---
I know this isn't much information, but it's about all a reader will get unless they read sample chapters.
Please vote for the title that interests you most. I know that neither cover will interest some of you, but your vote will still be helpful. So are your comments.
Thanks.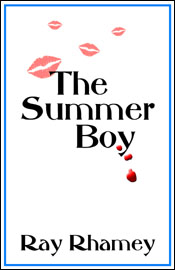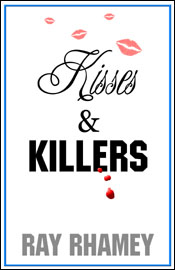 Comments, please?
For what it's worth.
Ray
Tweet
© 2010 Ray Rhamey