---
The Flogometer challenge:
can you craft a first page that
compels
me to turn to the next page?
Caveat:
Please keep in mind that this is entirely subjective.
Note: all the Flogometer
posts are here
.
What's a first page in publishingland? In a properly formatted novel manuscript (double-spaced, 1-inch margins, 12-point type, etc.) there should be about 16 or 17 lines on the first page (first pages of chapters/prologues start about 1/3 of the way down the page). Directions for submissions are below.
Some homework. Before sending your novel's opening, you might want to read these two FtQ posts: Story as River and Kitty-cats in Action. That'll tell you where I'm coming from, and might prompt a little rethinking of your narrative.
Storytelling Checklist
Before you rip into today's submission, consider this list of 6 vital storytelling ingredients from my book, Flogging the Quill, Crafting a Novel that Sells. While it's not a requirement that all of these elements must be on the first page, they can be, and I think you have the best chance of hooking a reader if they are.
Evaluate the submission—and your own first page—in terms of whether or not it includes each of these ingredients, and how well it executes them. The one vital ingredient not listed is professional-caliber writing because that is a must for every page, a given.
Tension
Story questions
Voice
Clarity
Scene setting
Character

---
Douglas has sent a prologue and opening chapter. The opening page of the prologue:
He hid among a cleft in the desolate shoreline, a shadow lurking in the darkness. An outsider often made an outcast, this night he exacted retribution.

Three partially sunken ships blocked the narrow channel opposite, the funnels and decks eerily illuminated by faint colored streaks of an intermittent aurora. The closest ship, angled by countless storms, left a gap just wide and deep enough at high water for a u-boat to enter, a u-boat he would guide. Past the block ships the channel opened into the broad depths of Scapa Flow, the hallowed anchorage of the Royal Navy and heart of Britain's naval dominance.

An ethnic German and veteran of the Kaiser's navy, he cared nothing about the new conflict with Hitler, lived quietly in Orkney eighteen years and did not think himself an enemy. Only when the government forfeited his English wife's modest inheritance simply because of her marriage to him did his mind change. Forced from a family cottage despite poor health, her long held hopes and dreams vanguished, she died despondent and destitute and left him angry and alone. He did not understand why a country so proud of law and fairness scorned its own.

The disembodied low churn of diesels wafted on the breeze, the mechanized sound of his fury and wrath, and two flickers of light signaled across the water. He responded with a shielded lantern.
And now the first chapter opening:
Richard Kast hated to fly. Cramped inside the cargo hold of an RAF transport, he winced at a sudden drop in altitude and fought roiling spasms in his stomach and throat.

A stiff backed Royal Marine opposite noticed. "A bit green. Just like a civi."

Kast stared coldly. A dark featured, imposing former boxer accustomed to quick physical domination of his environment, he considered airsickness an unsettling character flaw and personal challenge. When turbulence again assaulted his equilibrium he focused on the floor between his feet and willed himself not to vomit.

Necessity brought him airborne. Two nights earlier the battleship Royal Oak exploded and sank at anchor inside Scapa Flow off northern Scotland with over eight hundred lives lost. Preliminary reports indicated a German u-boat penetrated the harbor, delivered the fatal blow and escaped into the sheltering depths of the North Sea.

The horrific defeat on home soil only six weeks into the Second World War raised serious concerns about Britain's defenses and caused widespread public outrage. Parliament demanded an immediate explanation and the Admiralty, in charge of harbor security, hastily assembled a Board of Inquiry. Most observers thought the incident spelled political doom for the new First Sea Lord, Winston Churchill.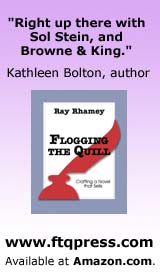 For me, these lacked the pulse of character
I have a couple of notes for Douglas in a moment, but first, my reactions. The narrative's historical nature and the possibility of a good story have appeal, but for this reader it was all distant, at arm's length, and not involving. The sweat and emotion of these characters wasn't there, and without the feel of the character's experience of what was happening, I wasn't compelled.
In the prologue, the third paragraph, while spelling out the character's motivation, was also info dump. More than that, it seems to me that this would hardly be what he was thinking about, or in this manner, at such a time. There are ways to slip some of this in, for example: Tonight he would avenge the British government's calloused murder of his wife. He still burned at the thought of her evicted from her family home to die of a broken heart and body. (By the way, I think you meant 'vanquished' rather than 'vanguished'.)
The second paragraph was pretty much told (not so much shown) from an authorial, distant point of view, not from within the eyes and mind of an angry, vengeful man.
The chapter opening came closer to involving me with the character, but then slipped out of the character's POV and into the author's for a physical description that the character would never have thought of while desperately fighting off airsickness, and this takes me out of the story. The narrative also got a little info-dumpish, too. I understand why, but the task at hand here is to hook me with the character's experience, not the historical setting of the story. That can come later with dialogue or other exposition.
Bottom line, while the events and history are interesting, the reader is not immersed in the living experiences of troubled characters. Get us in their skins, Douglas, and you might have us.
Comments, please?
For what it's worth.
Ray

---
Submitting to the Flogometer:
Email the following in an attachment (.doc, .docx, or .rtf preferred):
your title
your 1st chapter or prologue plus 1st chapter
Please format with double spacing, 12-point font Times New Roman font, 1-inch margins.
Please include in your email permission to post it on FtQ.
And, optionally, permission to use it as an example in a book if that's okay.
If you're in a hurry, I've done "private floggings," $50 for a first chapter.
If you rewrite while you wait you turn, it's okay with me to update the submission.
© 2010 Ray Rhamey