---
The Flogometer challenge:
can you craft a first page that
compels
me to turn to the next page?
Caveat:
Please keep in mind that this is entirely subjective.
Note: all the Flogometer
posts are here
.
What's a first page in publishingland? In a properly formatted novel manuscript (double-spaced, 1-inch margins, 12-point type, etc.) there should be about 16 or 17 lines on the first page (first pages of chapters/prologues start about 1/3 of the way down the page). Directions for submissions are below.
Some homework. Before sending your novel's opening, you might want to read these two FtQ posts: Story as River and Kitty-cats in Action. That'll tell you where I'm coming from, and might prompt a little rethinking of your narrative.
Storytelling Checklist
Before you rip into today's submission, consider this list of 6 vital storytelling ingredients from my book, Flogging the Quill, Crafting a Novel that Sells. While it's not a requirement that all of these elements must be on the first page, they can be, and I think you have the best chance of hooking a reader if they are.
Evaluate the submission—and your own first page—in terms of whether or not it includes each of these ingredients, and how well it executes them. The one vital ingredient not listed is professional-caliber writing because that is a must for every page, a given.
Tension
Story questions
Voice
Clarity
Scene setting
Character

---
Anon E. has sent an "introduction," which I figure is his version of "prologue," and a first chapter. The introduction's opening lines:
Just because Connie Wu was the mayor of the third largest city in the nation didn't mean she saw it beneath her to get down on all fours and scrub away at the peach-colored ceramic tiles of her Hyde Park kitchen. It always bothered her that her hoity-toity neighbors would often take advantage of poor families and new immigrants by paying them next-to-nothing to serve as personal maids and Spanish "cleanup ladies."

"I clean my own house," the 62-year-old widow of four would boast whenever her children would insist she hire some cleaning ladies of her own.

"You have enough on your plate as it is Ma," they'd say.

Mayor Wu was as stubborn as she was strict, which made her an ideal leader of a city that had just recovered from what seemed to be a never-ending marathon of crime and political corruption. Nevertheless, her children, all grown up and on their own, felt it their duty to see that their mother did not stress herself to death.

With the death of her husband, a bid for re-election next year and the rise of a young and promising opponent, the once go-getter of a mayor- nicknamed The Tigress- was starting to feel the pressure, both physically and mentally.

Her hair, once a silky, jet-black and- when not in a bun- could touch her waist, was now (snip)
The first chapter opens this way:
Could it have had been the one night Chicago Robinson would get more than four hours of sleep?

No.

BRIIIING…BRIIIING…BRIIIING…

He ignored the rather irritating sound and let the cordless phone ring, turning his head from the flashing orange glow of the keypad lights.

For almost 1,000 dollars a month, Chicago didn't get to enjoy his Downtown apartment much. There was no time to stare outside the window hundreds of feet above the shimmering city and certainly no time to enjoy a glimpse of the beautiful lakefront. He barely had time to sleep; not a healthy lifestyle for the 28-year-old writer.

BRIIIING…

Finally, the last ring. Chicago snuggled his head back into the pillow. It wouldn't be difficult for him to drift back to sleep. The warm breeze racing past the white curtains would create a symphony with the ocean-like sound of the cars outside and the sporadic creaking and bumping of all the high-rise's residents. Chicago called it the urban lullaby.

Though, the faint smile this created on his face quickly disappeared.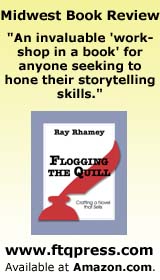 Nope
What I didn't include for the introduction was its title, "The Murder." I figure that it's the narrative that needs to hook you, and there's no hint in these opening lines that trouble is coming. Part of the problem is that the page is used to tell us stuff about this person instead of showing us an immediate scene. Without reading more of the manuscript, I can't tell if all this detail about the victim is necessary, but I kinda doubt it. When she's dead, she's most likely gone. What's missing is the most important part: story.
And what happens in the opening of chapter one? A guy ignores a ringing phone. He does answer the phone, of course, on the next page, and it's his editor telling him to go to the murder scene at 3 a.m. So what's the value of narrative about not answering a phone, especially when he does answer it? For this reader, none. Also, no story on this page, either.
Anon E., you might want to visit the post above on "Story as River," which talks about what readers pick up novels for—story. Your opening pages need to raise story questions, and neither of these did. You've some nice writing, so stay with it. . .but give us the story!
Comments, please?
For what it's worth.
Ray

---
Submitting to the Flogometer:
Email your 1st chapter or prologue plus 1st chapter as an attachment (.doc or .rtf preferred, .docx okay) and I'll critique the first page.
Please format with double spacing, 12-point font Times New Roman font, 1-inch margins.
Please include in your email permission to post it on FtQ.
And, optionally, permission to use it as an example in a book if that's okay.
If you're in a hurry, I've done "private floggings," $50 for a first chapter.
If you rewrite while you wait you turn, it's okay with me to update the submission.
© 2010 Ray Rhamey