---
You might enjoy
my post on Writer Unboxed about
the value of reading your work aloud.
---
The Flogometer challenge:
can you craft a first page that
compels
me to turn to the next page?
Caveat:
Please keep in mind that this is entirely subjective.
Note: all the Flogometer
posts are here
.
What's a first page in publishingland? In a properly formatted novel manuscript (double-spaced, 1-inch margins, 12-point type, etc.) there should be about 16 or 17 lines on the first page (first pages of chapters/prologues start about 1/3 of the way down the page). Directions for submissions are below.
Some homework. Before sending your novel's opening, you might want to read these two FtQ posts: Story as River and Kitty-cats in Action. That'll tell you where I'm coming from, and might prompt a little rethinking of your narrative.

---
This time Liz has sent a prologue and first chapter. Here are the prologue's opening lines:
With a smack, another drop slapped his face. Chax grimaced, licking at the stray moisture, but it eluded him. It slithered across his forehead, trailing wet kisses in the crease of his face, before pooling beneath his chin. He shivered and shifted as far as his bonds would allow.

If he turned his head, the water would splatter the back of his neck. A nice change of pace. The dripping water followed the same relentless path as it had for over four hours. His damp shirt clung to him like a sodden rag. His hair plastered to his skull as if recoiling from the conditions.

His wings were the only part of him not confined in the tight space. Instead, they were stretched out in full spread, the talon-like dewclaws lashed to metal rings on either side of him. Chax had given up imagining what purpose the rings had after the third day; it only made him nauseated.

The wings throbbed in a constant ache. Holding that type of position for very long, with the membrane stretched as tight as a tympani drum, left the muscles cramping.

The maroon span had fascinated his captors. Seeing their shriveled pseudo-wings, Chax could guess why. They had quickly found the right touch on his wings could make him weep in pain, or moan in pleasure. Bad combination either way.

Another splash traced the well-worn path. He huffed at the advancing wetness. Besides ruffling his hair, his breaths had no effect. The tickle of the water made him sneeze.
The first chapter opening:
"What makes a rogue?"

Gyas halted in mid-lecture. His sigh would have been a sharp rebuke, expect it was the third one in the last fifteen minutes. "You ask too many questions."

Azrael shrugged. "Since this thing in the Atlantic, I hear 'rogue' more often. Do we really understand them?"

Gyas sighed again. "Gossip. Curiosity. Or both?"

Azrael hesitated. The lowest Elder often asked rhetorical questions interspersed with the real, and expected him to know the difference.

Gyas scowled at his silence and snapped. "A rogue comes when someone other than alpha turns human into Altered. When an alpha is suddenly killed. When the alpha is weak. When an Altered reaches the high-Altered state, with no one to set the weaving."

Azrael nodded. To become Sentinel, he had reached high-Altered state, with Gethon to "set the weaving" as Gyas put it. The careful set of conscious and subconscious guidelines was built into the telepathic web. It helped safeguard the balance between Altered instinct and human consciousness. "Only four though?"

Gyas swore under his breath. "Only four. All others fall under one of those. Now, may I continue, student?"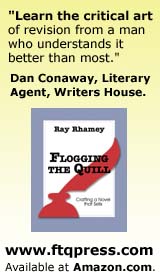 Didn't quite get me there
While I like how the narrative is written, in an easy, flowing style and with a confident voice, neither piece was truly compelling to this reader. The prologue came close. It seems to be the start of a good scene, and there is tension in the fact that Chax is bound, and a good story question in that he has wings. But Chax doesn't seem worried, which lowers the tension created by his imprisonment. The narrative spends time on water drops when it could be including elements to help me believe that Chax is in danger, or that Chax is someone I want to know more about, etc.
The first chapter is trying to do something that's difficult—to use terms like rogue, alpha, Altered, and Sentinel in the natural way that a character would, that is, without explanation, in a way that informs the reader. For me, there was just too much undefined too soon. None of those four terms mean anything to me. It might be possible for Azrael to give us those definitions as he absorbs the information that Gyas give him—but I would question doing all this exposition when the task at hand is not to flesh out the world so much as it is to hook us on the story. And that's something that we don't get to in the opening of the first chapter, a hint of what the story is about. I think it needs to start later and for these explanations to come when we encounter the various types in the story.
Oh, Liz, one little continuity glitch in the prologue that I noticed: his hair is plastered to his skull, yet his breaths ruffle his hair—that seems unlikely if it's plastered to his skull.
Thank you again for sending your work, and I hope the comments are helpful.
Comments, please?
For what it's worth.
Ray

---
Submitting to the Flogometer:
Email your 1st chapter or prologue plus 1st chapter as an attachment (.doc or .rtf preferred, .docx okay) and I'll critique the first page.
Please format with double spacing, 12-point font Times New Roman font, 1-inch margins.
Please include in your email permission to post it on FtQ.
And, optionally, permission to use it as an example in a book if that's okay.
If you're in a hurry, I've done "private floggings," $50 for a first chapter.
If you rewrite while you wait you turn, it's okay with me to update the submission.
© 2010 Ray Rhamey