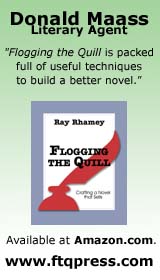 I've posted all the entries on this page. Below is a poll with what I felt were the top 10. I'll ask for a vote in a moment, but first . . .
The winning kitty-cat scenario
For those of you just tuning in, contestants were asked which of the six kitty-cat scenarios in the free PDF sample they thought was the best hook. The sample PDF is here.
The votes on the scenarios came out this way:
5th place, 2 votes
Hairball eyed the tree's towering height. It was an impossible climb. He was too small, too weak. But if he didn't climb, Barfie would fall to her death.
4th place, 3 votes
Hairball wondered if Barfie's spirit now rested on one of the puffy pillows in the sky, freed from her broken body. How would he face her mother after he'd sworn she would be safe?
2nd place, a tie with 5 votes each
Hairball raced across the clover, leaping honeybees, never taking his gaze from Barfie, praying that her grip would hold.

Barfie dug her claws into the branch, struggling to keep her balance. She dared not look down; her last glance at the dizzying height had almost sent her tumbling. Her ears caught a cracking sound…the branch was tearing away from the trunk.
And the winner, with 10 votes:
Hairball arched his back and hissed at the beast. It was three times his size, an alien species that crouched, poised to spring. There was no place to run. He extended his claws and braced himself. . .
These openings weren't limited to just the first line as in the contest, although it's interesting to look at them in that light. Would the votes change?
Vote for your favorite opening line in the top 10 from the first-line contest
Some might argue, correctly, that a novel, and its opening page, isn't limited to just one line. So, one might ask, isn't it unfair to judge by just the first line?
Yes and no. Yes, it's not the only line there, and following sentences might just have great hook material.
But if you can make the very first line striking, memorable, and irresistible, why wouldn't you want to do that? To those who entered the contest with opening lines that didn't make the top ten, maybe that's something to work on. Now, for your opinion.
Poll voting ends Tuesday at midnight Pacific time.
It will help me and the writers if you use the comment feature on the poll to say why that particular line worked best for you. Thanks for taking part.
On Wednesday, as promised, I'll publish the results of the poll and my personal first choice on Wednesday, along with a flogging.
For what it's worth.
Ray

---
Your generosity helps defray the cost of hosting
FtQ
.
---
Public floggings available.
If I can post it here,
send 1st chapter or prologue plus 1st chapter as an attachment (cutting and pasting and reformatting from an email is a time-consuming pain) and I'll critique the first couple of pages.
Please format your submission as specified at the front of this post.
Please include in your email permission to post it on FtQ.
And, optionally, permission to use it as an example in a book if that's okay.
If you're in a hurry, I've done "private floggings," $50 for a first chapter.
If you rewrite while you wait you turn, it's okay with me to update the submission.
© 2009 Ray Rhamey